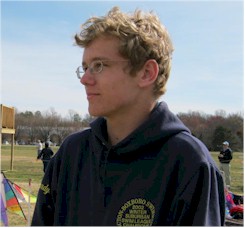 Sturdy Designs
Will has been an avid kiteflyer and builder (and kayak builder) for the past 6 years or so.
He started off focusing entirely on sport kites (the Saber series), but his focus has gradually shifted more towards single line designs.
Both his single line kites, and his sport kites, have won many awards in kitebuilding competitions,
as well as for the fliers who are flying his kites in competitions.
"I enjoy designing kites that are structurally fascinating as well as aerodynamically efficient."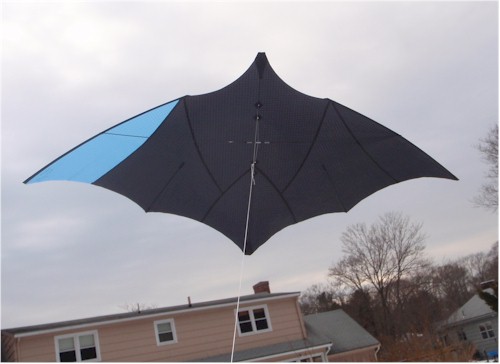 Windswept Kites is very happy to bring out Will's newest single line kite: the Chiroptera.
The Chiroptera is a sweet gliding kite for indoors or xUL conditions outside.
The Chiroptera is all icarex and microcarbon to get that weight down.
It is higher aspect than a Focus Designs Skate and that helps it to glide better. But, this kite flat spins like nothing else!
I prefer to fly this on a control rod for better line management and an extended reach.
It does also have a coin pocket in the nose so you can tweak it to the flight charateristics you like.
Check out a video here:
At this time all Chiropteras have new homes.
Please check back in, or email, to see when new ones will arrive. Please check out
this link
for the color selections on hand. Each kite has a individual # under it.
If you are buying one please let me know which one you want!